So Gabe has asked me for the better part of 2 years if I've wanted to go fishing. And I have. But I just haven't had the time until now. April 24th was my weekend. Gabe had all the fishing gear, I had all the sleeping gear.
Gabe and his brother weren't able to get up to the campground until after work Friday evening. I took Friday off and headed up early. Hoping to score a sweet campground. Hit a bit of snow over the pass outside of Eugene.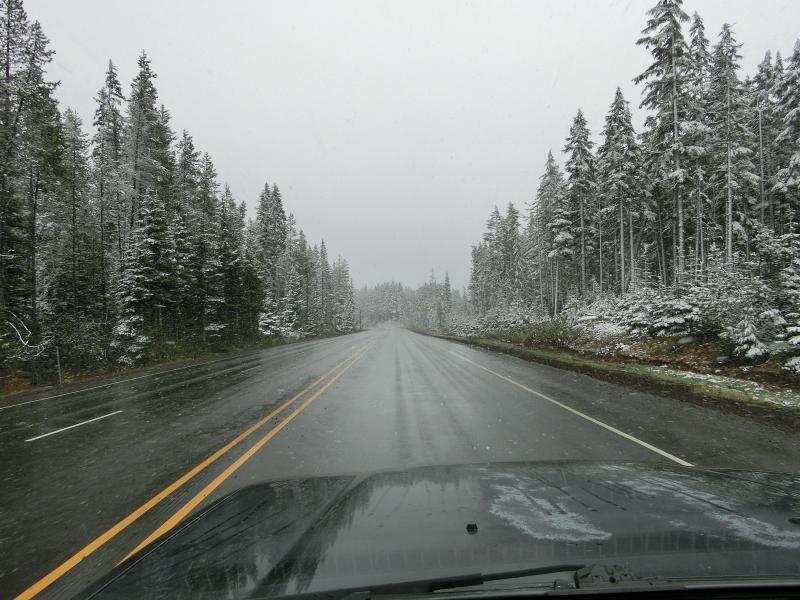 Once I broke the mountains, it was clear and sunny. I had about 6-8 hours before Gabe and his brother would arrive, so I setup camp and got a fire going. Easy peasy. It was my first time using the pop up shelter I bought from Costco. I literally had the first 2 walker by's say something about it though. Either it "was fancy" or "that's nice." Even got the cots and heater setup inside.
Gabe and his brother showed up a little afte 10pm, and the drinking began around the fire. I think we were all amped up to go fishing the next morning. Which began at 5am... ouch. Here's Gabe putting some bait on the fishing poles once we were out on the lake Saturday morning.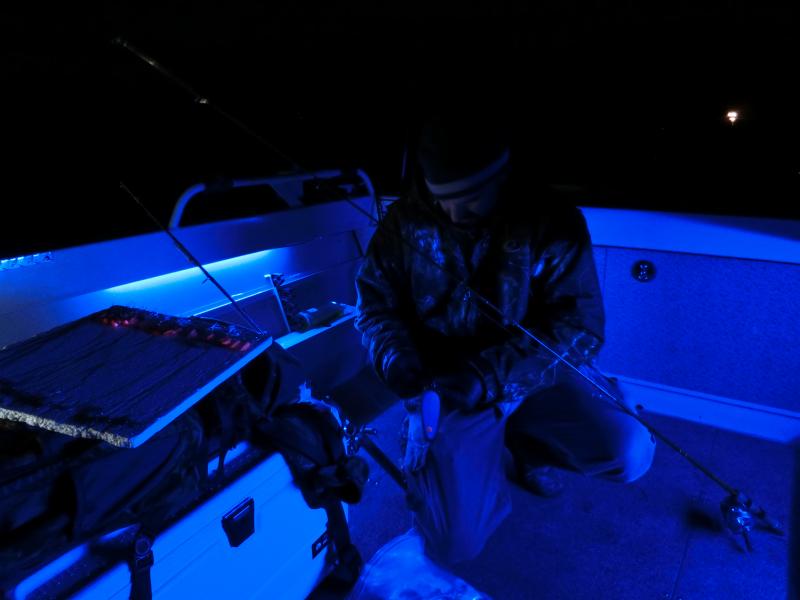 We were on the lake from around 5:20am to 1pm. In my opinion we did well. Catching 13 total for the day. Apprently Gabe said they had done better in past years. Oh well, I remember fishing with my dad were we didn't catch anything. So I was stoked.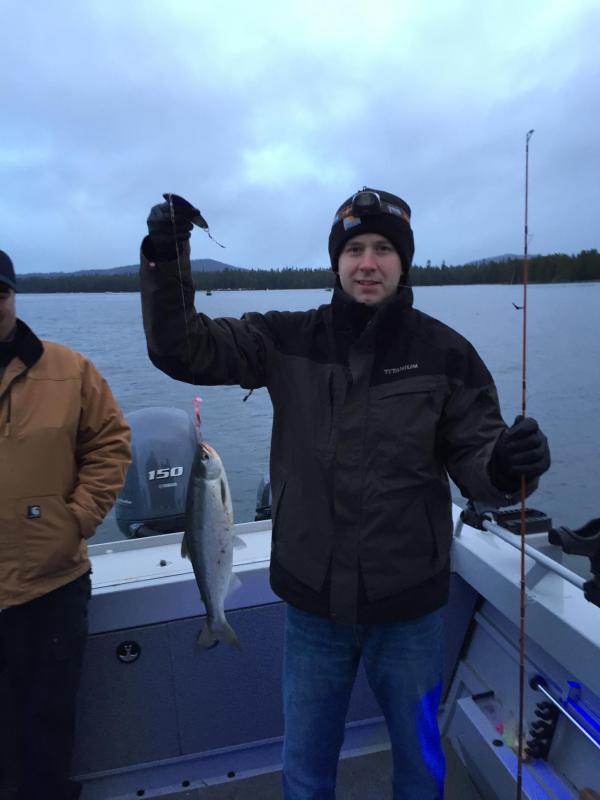 Post fishing, Gabe and I decided to go out looking for wood. I noticed a white truck following us shortly after turning out of the campground. I made a couple short turns further down the road and saw the white truck gunning for us. It was a Forest Ranger, or a pair of them rather. Apprently we had just followed down a "closed" or "nonexistant" road. Even though there were no distinguishable characteristics of that. They mentioned the humps at the start of the road which the Land Cruiser literally took with ease.
I swear they were playing good cop, bad cop with us. The female Ranger reminded me of Sarah Connor from Terminator 2. The guy was pretty relaxed and chill after we apologized for going down an unmarked closed road that was unmarked. Did I mention this road was unmarked.... Anyways, they let us go, after the lady accused us of wanting to kill Bald Eagles by driving down the unmarked road. Hehe. We eventually found more firewood and headed back to camp.
The next morning, up agian at 5am to hit the lake. Wasn't as good fishing this morning, but we crushed about 6 fish, bringing our total up to 19. I was happy. I ended up stopping at the Brother in laws house on the way through Eugene to give their family 3 of the fish. Then stopped at the Father in laws house where Tiff was staying for the weekend, and dropped them off a jumbo 18 inch Kokanee. I kept the remaining 3 Kokanee for home. They were tasty.