This year's "Snow Campings" trip, we headed over to Lookout Mountain rd. Just east of the Meadows turn off on hwy 35. This trip, Jason was able to get up there early to setup his pop up shelter and get a fire going. Shane, Matt and I arrived about mid-day and swiftly got the carport setup for our sleeping arrangement. We were quickly in beer:30 time around the fire.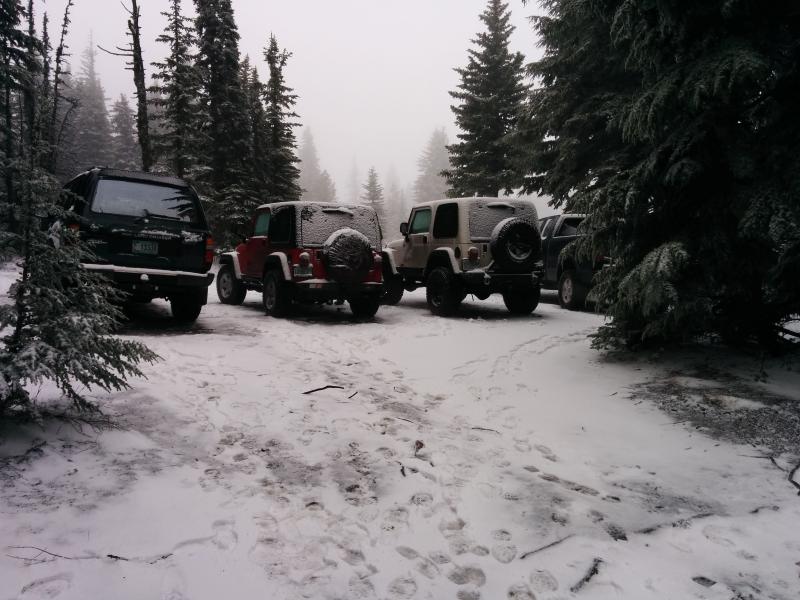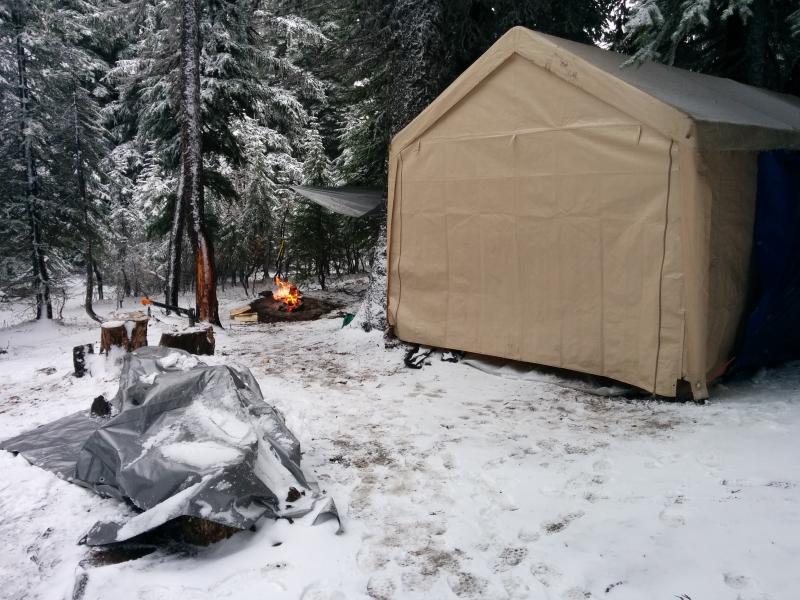 Friday night was a blur of Makers Mark and cookie dough substituted Rum balls which we thought were Rum balls. Heh. Morning came and Jason was feeling it. I ended up taking a crap in the outhouse down the road, when I heard Jason walk up on me. He had the same idea. I decided to drive down the road a little further to explore for a couple minutes. When I drove passed the outhouse back to camp, I noticed Jason behind the outhouse puking his guts out. Ah, the great outdoors. He ended up recoverying later in the afternoon.
Meanwhile, Matt, Shane and I took the rigs out to do some snow wheeling. Been a good long while since I've had a good wheeling trip like this. Hit some pretty gnarly parts in the trail, but all the rigs did great. All of us had Goodyear Duratrac's. They killed it.
Just a bit down the road, there was this cool little survival hut that we found. It was small in size. Only had room for about 4 people to sit around the stove inside. And the whole bottom was lined with wood.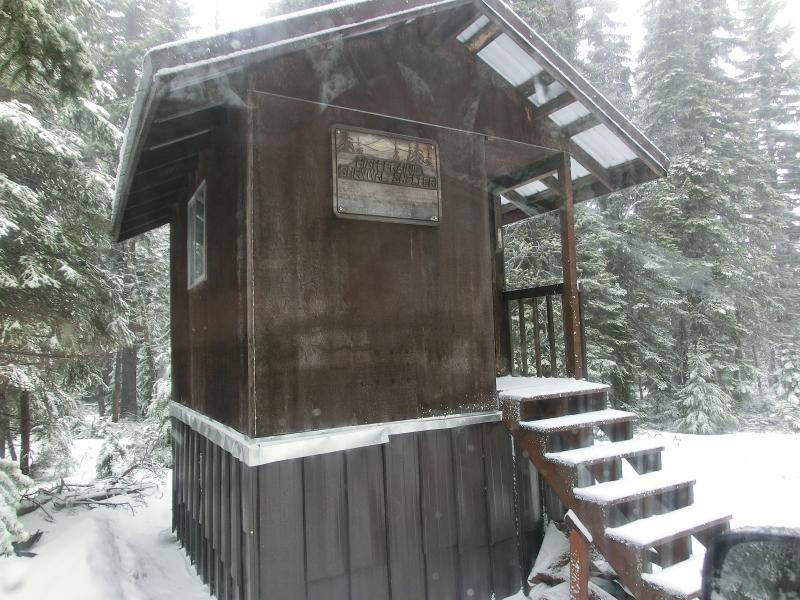 After packing up and heading down the road, we hit some pretty serious ice. Luckily no one was hurt, or their rigs.Matt started to spin his rear tires almost off a cliff. While Shane was behind me, pulling 360s repeatedly. I think I counted at least 3 or 4 total.
All in all, a pretty decent weekend.