Anyone that knows me knows that I love burgers. And this day in age, in our fat phobic society, it's harder and harder to get a decent fast food burger. I remember seeing commercials as a kid when fast food places actually cooked their patties on a grill, in their own friggin juices. Not anymore. McDonald's, Burger King, Carls Jr all have gone the way of the food guide pyramid. Focusing on adding whole grains and reducing fat. Well I won't stand for it.
So I decided to make my own original recipe McDonalds cheeseburger. I found a recipe for their seasoning from the days of yonder online and away to the grocery store I went. It called or Salt, Pepper, Onion Powder and MSG.
I first hand formed the patties into 1/6th pounders, diced up the onions, set the cheese slices and pickles aside. Then started the stove on medium.
 The process was easy, heat the pan until hot, then throw the patties on. Basically flash fry the patties until their cooked, but haven't lost all their juciness, like current day McDonalds patties. Also, use the seasoning recipe on both sides. I could practically smell the McDonald's memories from my youth.
Get the onions coooking on another pan. Butter fried onions with a dash of the burger seasoning, it was really smelling good.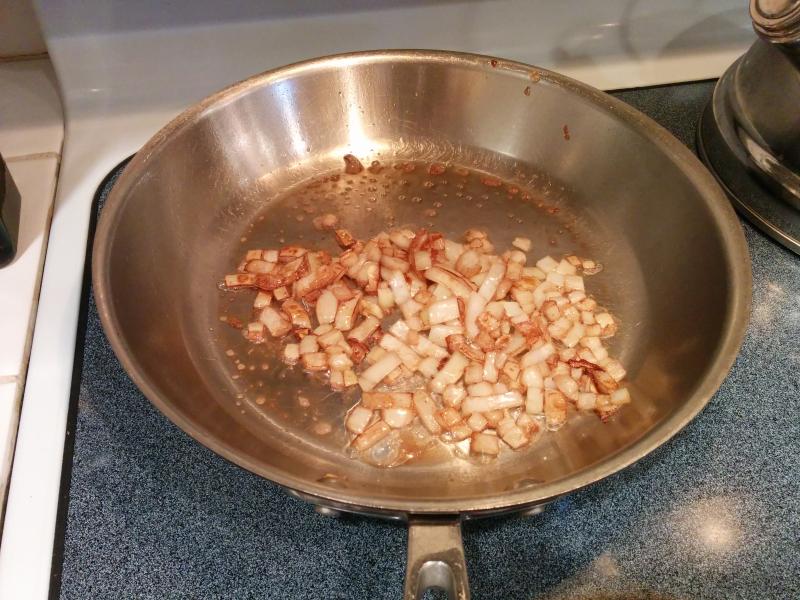 Lightly toasted buns with kewpie(instead of Mayo), pickles and fried onions. This burger was really taking shape.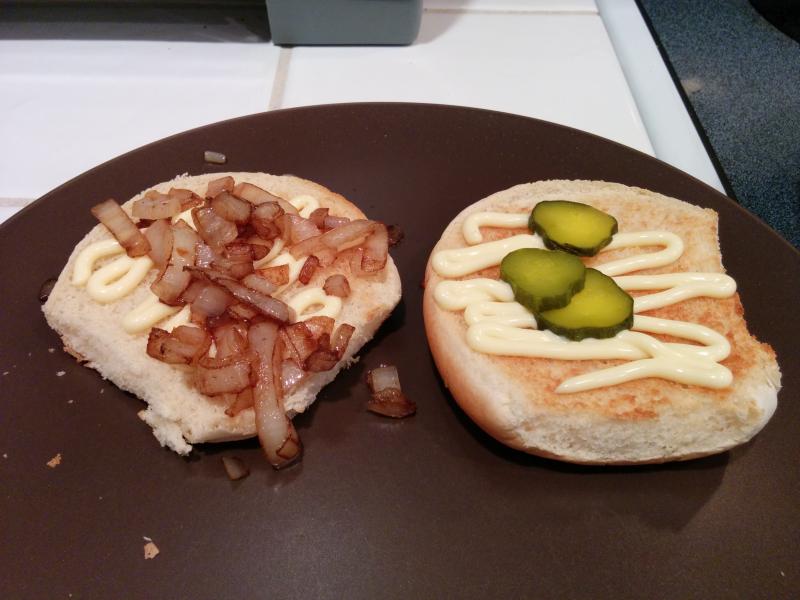 The final burger was built, and the satisfaction in my wife's eyes and smile were good enough for me. I should start a fast food restarant called "McDonald's II." My first bite really did take me back to my childhood. Really good juicy and tasy burger. Sad you can't get anything like that now at McDonald's.
Seasonsing Recipe:
4 tablespoons salt
2 tablespoons Accent?(MSG)
1 teaspoon ground black pepper
1/4 teaspoon onion powder